DISCOUNT
REAL ESTATE
BROKERS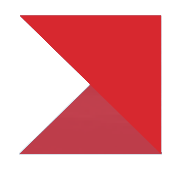 SELECT YOUR HOMES VALUE ON THE SLIDER
to find out how much you save! ... compared to 6%
On average our clients pay 1% for one of our full-service Brokers and 2.5% to the buying brokerage.
If Your Home Is Worth $150,000
You Save $3,750 vs a 6% commission.
SELLING YOUR HOME
Sell Your Home For Less
As your Full Service Discount Real Estate Brokerage we handle your entire transaction that means all paperwork, negotiations, appraisals, inspections, managing showings, sign in the yard, and MLS lockbox on the door. We do it ALL for only 1% !
BUYING A HOME
Search Homes For Sale in Multiple Markets
Finding and purchasing a home that will meet your needs is a significant and often stressful time. Our goal is to make this transition as smooth as possible. We are experts in the area, and once we learn what it is that you're looking for, finding your dream home is simple.
Save Thousands
Listing Your Home With 1% Lists
One Percent Lists lets you save thousands of dollars selling your home by eliminating the older marketing strategies which are less effective and implementing cutting edge marketing for real estate  and maximizing modern marketing strategies all without losing the benefit of having an ACTIVE REALTOR in your corner.
$4 MILLION+
Saved to date for our clients
Frequently Asked Questions About North Augusta Real Estate
When is the best time to hire a North Augusta real estate agent?

It depends on North Augustas' current real estate market. However, we recommend that you speak to a realtor as soon as possible if you are considering buying or selling a property in the area. This could be three to nine months before your move. The bottom line is that the sooner you contact a real estate agent, the better. This will allow your agent to get acquainted with you and your needs.
It is important to find a North Augusta real estate agent who is experienced

An experienced agent can help you get the best price for your home. They have been through many transactions and can help you overcome any problems. They are also familiar with the local area and know specific neighborhoods.
How should I approach North Augusta agents?

It is important to know the experience and expertise of potential agents in real estate. When interviewing potential real estate agents, there are some essential questions you should ask. If a real estate agent can't answer any of these questions, it should be a red flag.
How many homes have you sold/closed in the last six months?

Can you provide me with reviews?

What is your negotiation strategy?

Do you have a team?

On average, how long do your listings take to sell?
Contact Us
Our team is available to answer your questions about the North Augusta real estate market as well as the buying or selling process.
About 1 Percent Lists CSRA
South Carolinas' average real estate commission can be as high as 6% of the sale price. Our business model at 1 Percent Lists is simple. The idea is to let you keep more of the equity in your home when it comes time to sell. To accomplish this, our listing fee will not exceed 1%.
1 Percent Lists is a full-service discount real estate brokerage with an office located in North Augusta, South Carolina. We are dedicated to providing exceptional service as we help you sell or buy a home and are here to help you every step.
Our local agents are well-versed in current market trends as well as neighborhood data. Let us help you find your next home. This is possible through honest communication, cutting-edge technology, and easy access to our professional networks.
Where is Augusta?
Nestled along the banks of the Savannah River, Augusta is the second largest and oldest city in Georgia. Located in the east-central section of the state, Augusta is approximately 150 miles east of Atlanta on Interstate 20. Augusta is also centrally located, just two and a half hours from the beach and the mountains.
Augusta, Georgia, the Garden City of the South, home of the globally-recognized Master's Tournament, the birthplace of Soul Icon James Brown, and home of the US Army's Cyber Center of Excellence at Fort Gordon.
Founded in 1736 by General James Oglethorpe, Augusta's streets have been trodden by Native Americans, British and Colonial Soldiers, Presidents of the United States, heroes and villains, entertainers, scholars, sportsmen, and everyday people who have carved, formed, and shaped a small trading outpost into Georgia's second-largest city.
What is the CSRA?
The Central Savannah River Area (CSRA) is an all-inclusive term incorporating the Metro Augusta area and all the counties located close to the Savannah River. The area also includes the surrounding suburbs, including those in South Carolina. The CSRA includes 13 counties in Georgia and five counties in South Carolina.
Georgia Counties: 
Richmond, Columbia, Burke, Jenkins, Lincoln, Wilkes, McDuffie, Jefferson, Taliaferro, Warren, Glascock, Hancock, Washington.
South Carolina Counties: 
Aiken, Edgefield, Allendale, Barnwell, and McCormick.
In Augusta, history meets high-tech, sports meets with southern hospitality, industry meets with a growing technically-savvy workforce, and a love of the outdoors and recreation meets with a resurgent urban landscape.